Save the Date!
We are mixing it up this year. (again!) The 10th Annual Statts Fest will be a two-part benefit on Saturday, September 29, 2018. Join us in the yard at The Rail Pub for lighter alt-rock & country music from 4-7 p.m. This daytime portion will host the silent auction. Then join us starting at 8 p.m. at The Jinx for the ultimate metal concert. We are busy lining up bands and fundraising.
Send us an email to get involved.
---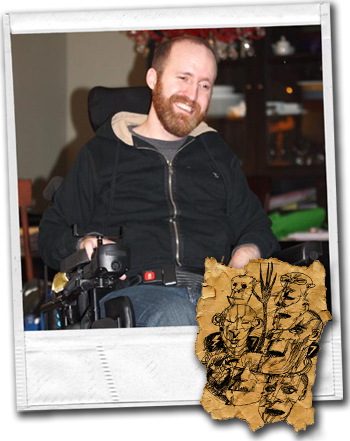 Meet Jason Statts:
The Story So Far
On June 28, 2008, Jason Statts, a professional graphic designer, local musician and 1996 SCAD graduate, was a victim of a violent crime in Savannah, GA. Jason was shot point blank in the neck and suffered irreparable damage to his spinal column. Due to his injuries, Jason is a quadriplegic with partial use of his arms, and is no longer able to work. Despite government assistance, Jason struggles to cover his living and medical expenses. The Friends of Statts hosts fundraisers to help provide healthcare assistance – and better quality of life – for Jason. For more information, or to find out how you can help, please visit friendsofstatts.com, or contact us at friendsofstatts@gmail.com.