See you November 2, 2019!
Starting at
The Rail
from 4-7pm with silent auction and bands including Joe Nelson, Damon & the Shitkickers and Bottles & Cans
…then over to The Jinx starting at 8pm for more music TBA
---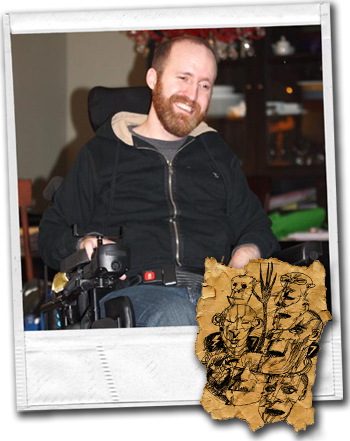 Meet Jason Statts:
The Story So Far
On June 28, 2008, Jason Statts, a professional graphic designer, local musician and 1996 SCAD graduate, was a victim of a violent crime in Savannah, GA. Jason was shot point blank in the neck and suffered irreparable damage to his spinal column. Due to his injuries, Jason is a quadriplegic with partial use of his arms, and is no longer able to work. Despite government assistance, Jason struggles to cover his living and medical expenses. The Friends of Statts hosts fundraisers to help provide healthcare assistance – and better quality of life – for Jason. For more information, or to find out how you can help, please visit friendsofstatts.com, or contact us at friendsofstatts@gmail.com.